First of its kind two day conference kicks off on Tuesday In a first of its kind conference to discuss traditional systems of medicine, experts...
The general practitioner is a breed that has died out over the years The "last mile connectivity" between the two arms of Ayushman Bharat -...
Doctor's Day is the birthday of Dr B C RoyDr Bidhanchandra Roy, a former chief minister of West Bengal, some say was the most...
The plan to cap profit margins, offer discounts in case of deaths could deny patients the best possible care in the first 24 hours That...
People tend to piece together feelings and conversations or photographs So you remember that trip to the sea beach as a two-year-old? Or the time...
Appreciation improves classroom behaviour and mental health Celebrating good behaviour rather than picking on small flaws can not just improve classroom behaviour, it can also...
The wire catches breakaway tumour cells using the same mechanism as fridge magnets A magnetic wire used to snag scarce and hard-to-capture tumor cells could...
A constellation of symptoms presages first definitive signs of multiple sclerosis During five years before people develop the first clinically recognized signs of multiple sclerosis...
Nail fungus infection is common and difficult to treat Onychomycosis, a nail fungus that causes nail disfigurement, pain, and increased risk of soft tissue infection,...
Both fishes are rich in omega 3 fatty acids, one of the compounds created by its metabolism can halt cancer It is officially hilsa (Ilish)...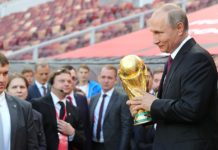 Extended light hours in Russia would play havoc with the daily rhythms of visitors - both footballers and their fans Germany lost to Mexico, Poland...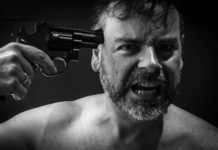 Celebrities have come out and spoken about their own battles, yet depression remains poorly understood Two back to back celebrity suicides have shone the spotlight...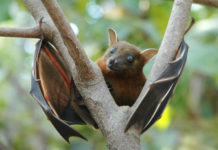 A virus carried by fruit bats claims 10 lives in KeralaTen people have died from a rare virus, named Nipah, in Kerala. Nine others...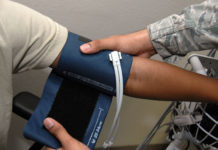 High blood pressure is the primary culprit behind stroke and coronary artery disease in IndiaIndia is grappling with a huge hypertension burden, a large...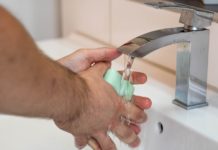 Healthcare providers in rural areas often oblivious of the importance of hand hygiene Much as the hand hygiene message may have become a vehicle in...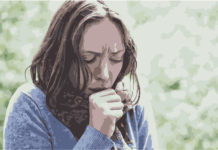 Medibulletin takes you through how to live with asthma and live well For a parent, living with an asthma diagnosis for one's child is never...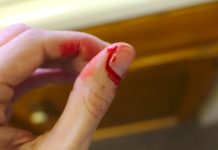 In the spirit of sharing of knowledge - the theme this World Hemophilia Day - we at Medibulletin have put together an explainer on...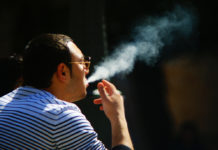 India made Hepatitis B a part of its universal immunisation basket in 2014It has been almost three and half years that India made hepatitis...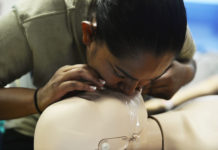 Poor cardiopulmonary resuscitation (CPR) training and awareness leave patients who suffer cardiac events outside hospital settings, with preventable permanent brain damage It was a Sunday...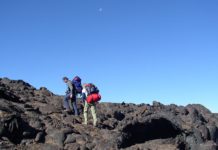 Rapid ascent is usually associated with the condition but some people are more prone than others Though the CBSE retests may play spoiler, the holiday...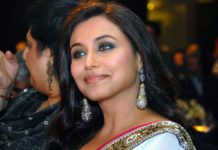 The recent Rani Mukherjee starrer puts the spotlight on  a little known neurological condition that is quite common in childhoodTourette Syndrome isn't progeria and...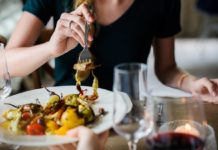 Neurocysticercosis is the leading cause of epilepsy Some years ago, when ace Indian tennis player Leander Paes fell ill, neurocysticercosis enjoyed a brief moment in...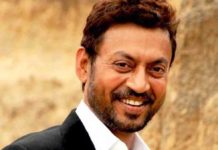 Actor Irrfan Khan's cryptic reference to neuro not always being about the brain is bang on. A quick explainer on neuroendocrine tumoursLike some of...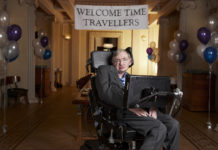 The British physicist lived with the debilitating disease for more than 50 years Stephen Hawking changed the way we looked at creation. He also showed...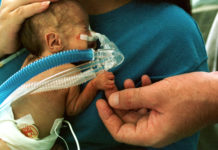 The scheme awaits cabinet nod but states have already flagged these issues in the two-day consultation In their addresses at the End TB summit on...